FitMix Pro Portable Mixer USB + Resistance Bands | Bundle
FitMix
The Fitmix Pro is a personal protein and supplement mixer that uses a USB-powered 8,000 rpm motor to mix your shakes on the go. Engineered turbo-blades mix smoother, lump-free shakes with the touch of a button. Simply fill the cup with any liquid, add protein or supplement powder, and press the button for a better tasting shake without the hassle of large blenders or manual shakers.
Resistance Bands
Introducing the safe and effective way to add resistance to your workout routine, helping you build stamina and flexibility. Designed by fitness and wellness expert, Lauren Griffith, the Resistance Band is lightweight, conveniently portable and, more importantly, highly durable because it's made of adaptive jelly instead of brittle latex—that means no more snapping! Looking to customize the intensity of your work out?
Our Resistance Bands come in three training levels—light (pink), medium (orange), and heavy (blue). Or you can purchase them as a three pack.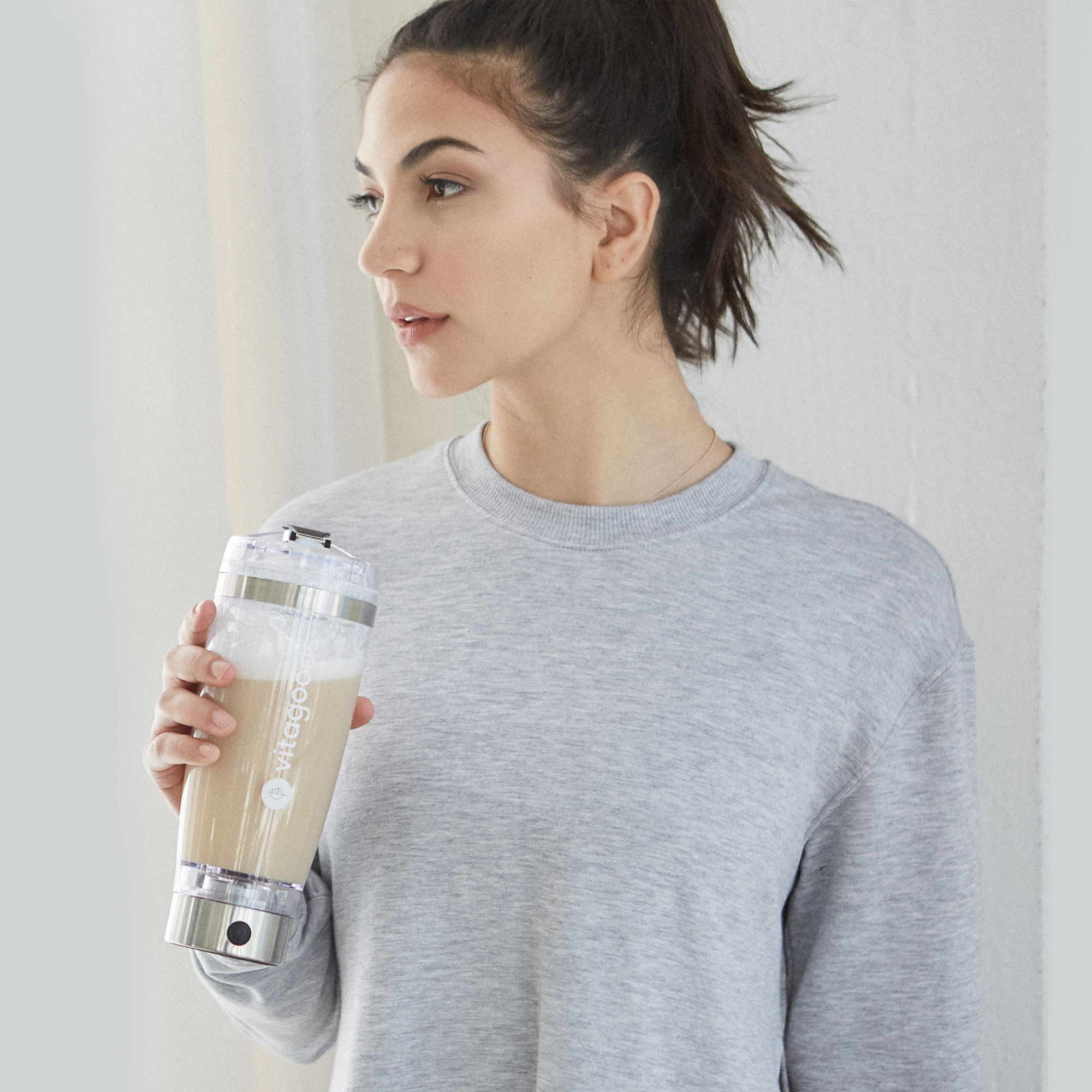 Features and Benefits of the FitMix Pro
Smoother Shakes
Propellers driven by the 8,000 rpm motor guarantee a smoother, lump-free shake in 30 seconds or less.
Portable
Lightweight and leak-proof, the Fitmix Pro is ideal for an on-the-go lifestyle.
Easy to Clean
After adding water and detergent, simply allow the spin function to run for a few seconds before rinsing the cup.
USB-Operated
The Fitmix Pro can be recharged with the included USB cable, saving you the hassle and cost of replacing batteries.
BPA Free
Fitmix Pro is acrylic and BPA free.
LEARN MORE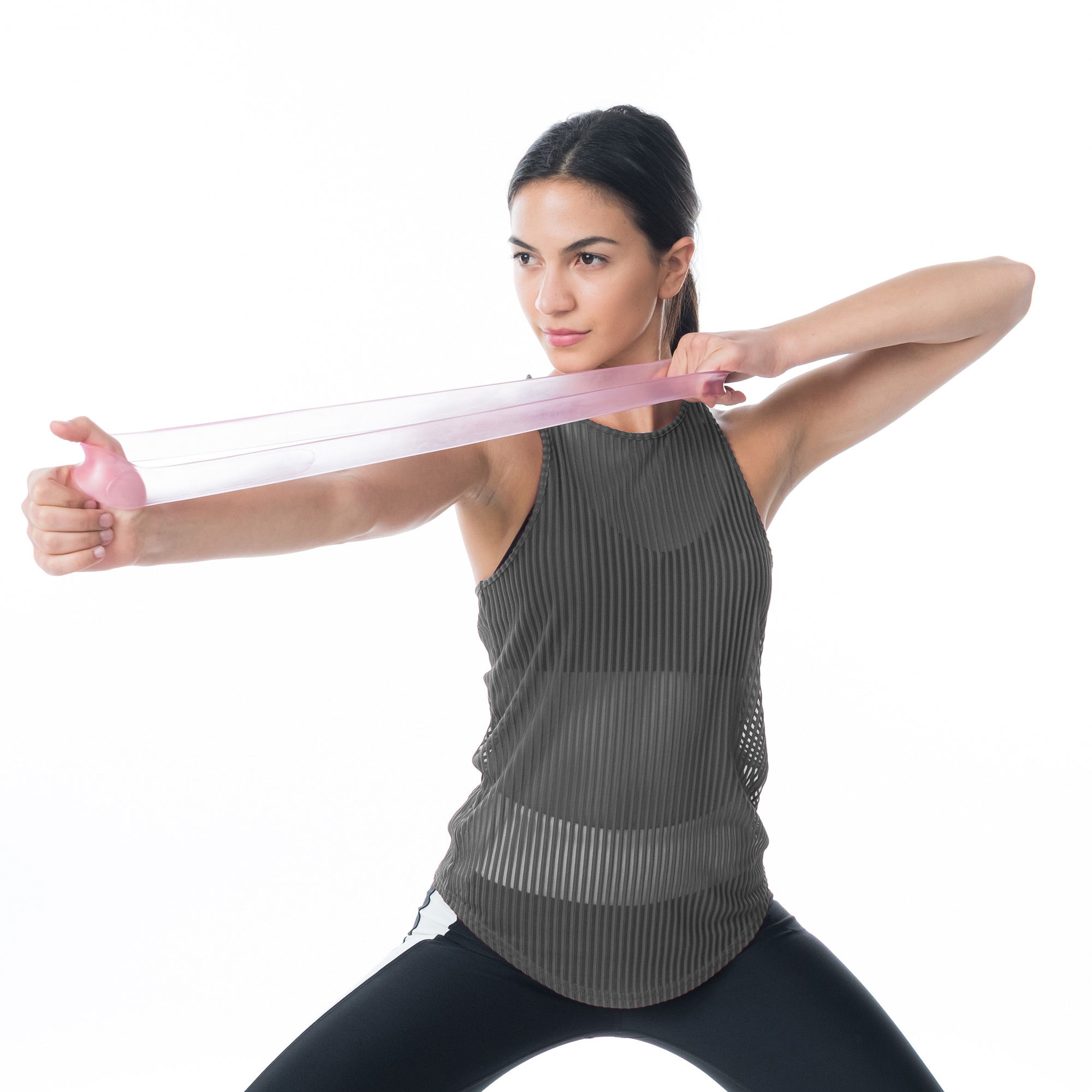 Benefits of Working Out with Resistance Bands
Take the workout anywhere!
Our resistance bands are light weight and excellent for travel. Workout at home, the park, the gym, and take them when you travel.
Add variety and challenge your muscles in new and different ways!
Over time, your muscles adapt to any exercise routine. Mix up your resistance training workout with resistance band exercises, which will all work your muscles in slightly different ways.
Build Stamina and Flexibility
Resistance bands are a safe and effective way to provide resistance and
lengthening muscles. It's no wonder that resistance bands are one of the most desired tools used by physical therapist.
LEARN MORE
Resistance Bands Workouts