Get the most out of your workout with this unique, Yoga fusion, Barre inspired workout. Agility Barre® is a fun, upbeat workout combining the strength and endurance of Sculpt with the mindfulness and flexibility of Yoga. Achieve a lean, toned physique through choreographed dance combinations, utilizing the Agility Barre® Weighted Bar.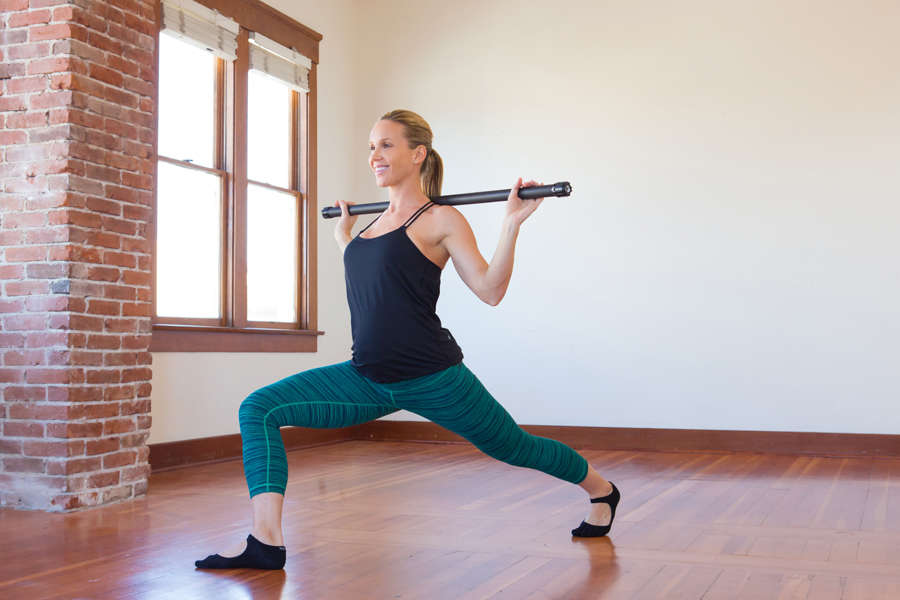 Benefits of Working out with Agility Barre
Increased muscle mass and resting metabolic rate.
Increased strength and endurance.
Improved posture and balance.
Decreased injury risk while providing a mind-body emotional connection.
Precision of movement allows for perfecting form and flexibility.
Lift your seat, chisel your abs, build strength and endurance, and tone your thighs and arms.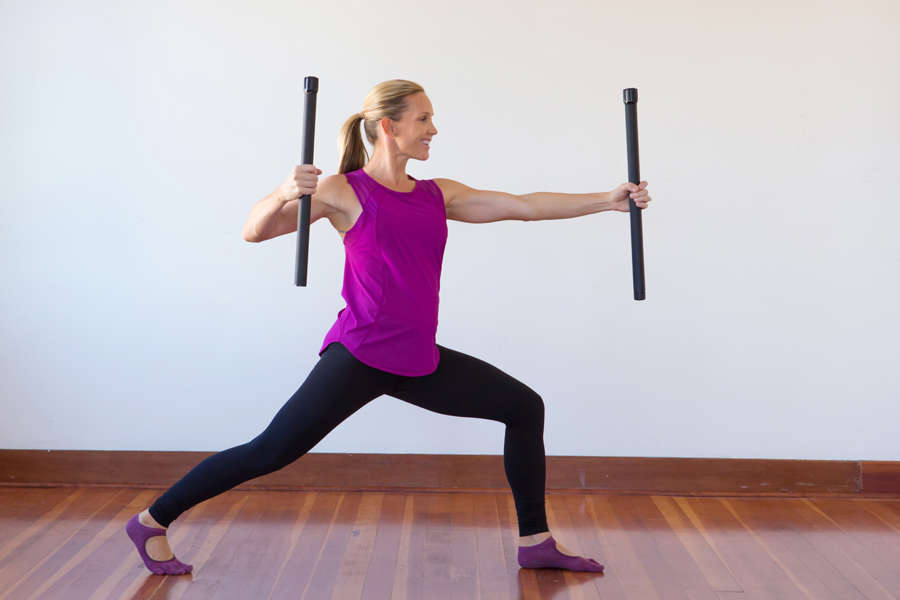 About Lauren, the creator of Agility Barre
Fitness and wellness expert Lauren Griffith is best known for her high-energy fitness classes, boot camps and instructor training programs. Lauren continues to create fitness and yoga programs to motivate and inspire her clients, including her newest creation Agility Barre®.

Griffith's passion for fitness originates from her childhood playing team sports and further solidified when she began teaching group fitness classes at the age of 18. After her studies, she went on to teach a wide variety of fitness and mind-body classes and continue her passion for helping others. Griffeth's credentials include: American Council on Exercise (ACE) and Aerobics and Fitness Association of America (AFFA) Group Fitness Instructor and Continuing Education Provider. Yoga Alliance Experienced Registered Yoga Teacher and Lead Trainer for 200 Hour Yoga Training (E-RYT).
Creating the Agility Barre
Lauren created Agility Barre to provide her clients with a one-stop workout that fused her favorite formats: Yoga, Barre, and Sculpt. By combining the three formats into one workout, it allows the participant to tap into the benefits of the mind/body connection, while increasing strength (without added bulk), endurance, and flexibility. Lauren designed the workout to target all the major muscle groups, build lean muscle and target all the "problem areas". The workout is safe and inviting for beginners (low-impact), yet challenging enough for participants looking for added intensity.

Clients have burned over 500 calories in a 60 minute workout!
Sample Workouts
Subheading
A paragraph of text
Subheading
A paragraph of text
Subheading
A paragraph of text
Subheading
A paragraph of text